Next Steps
Join us on a Discovery Day
Support each step of the way
Clear roadmap
Hear from our Franchisees
Join us on a Discovery Day!
Make an Enquiry today:
Discover Signs Express
We understand that taking on a new business venture can be daunting, so here at Signs Express, we support you every step of the way. We have a clear roadmap and an honest and open approach that makes joining our network seamless from start to finish.
Once you have made an enquiry, our Franchise Recruitment Team will contact you to discuss our franchise opportunities, find out what's drawn you to Signs Express and find out a little more about you and your aspirations for the future.
We believe it's really important that you feel Signs Express is the correct opportunity and path to being your own boss and that we also feel you are the right individual to join our growing network of centres. Signs Express is an ethical franchise company and as such are committed to answering any of your queries as openly and honestly as possible.
Interactive Discovery Days
We are now pleased to offer Interactive Discovery Day's for those interested in joining Signs Express. Held at our flagship company owned Signs Express (Twickenham) centre, you have the opportunity for a centre tour, see live demonstrations, find out all about the business in a complete company overview, meet our senior team and ask lots of questions!
It's a fantastic immersive experience which allows you to really understand what it is you're buying into and experience 'a day in the life of' Signs Express.
If you've had the time to read all about us and are wondering what to do next, our six easy steps to becoming a franchisee are outlined below.
Buying a Business: The legal Process
When it comes to buying a business, it can certainly seem quite daunting. Whilst we can support you every step of the way, we want to ensure you're getting expert advice at all times, therefore we partnered with Franchising Specialist Law Firm EMW Law to break down each stage of the legal process associated to buying a new business. Read on for a full breakdown of the process...
Take that First Step and Join our Network Today...
01
Make that initial enquiry: When you're ready to find out more, fill out our online enquiry form or give us a call and a member of our experienced Franchise Recruitment Team will be on hand to talk you through our opportunities and to find out more about you and your ambitions for the future.
02
Interactive Discovery Days: Held at our company owned Signs Express (Twickenham) centre, our Interactive Discovery Days offer the perfect opportunity to experience one of our centres first hand, see demonstrations, hear from our team at the Franchise Support Centre, provide you with an in-depth overview of the business and demonstrate the potential of a Signs Express franchise.
03
One to One: At the end of our Interactive Discovery Day, we offer you the opportunity to have a one-to-one session with our Management Team, allowing you to ask any questions and discuss your personal thoughts in relation to our franchise opportunity.
04
Personality and Compatibility Testing: Following on from our Interactive Discovery Day we ask you to complete an online personality assessment to give us an overview of you as a business owner. This gives great insight into your strengths and weaknesses and can also help shape future training programmes and skills gaps to ensure a bespoke approach for you.
05
Speak to our Franchisees: Most importantly, we give you the chance to speak directly with some of our existing franchisees and offer the opportunity to visit our centres and have a 'day in the life of a franchisee' so you can see what our business is all about first-hand.
06
Becoming a Signs Express Franchisee: The next step then moves on to making that big decision and becoming part of our trusted network. We're here to help you every step of the way from onboarding and training to ongoing day-to-day support throughout your Signs Express journey.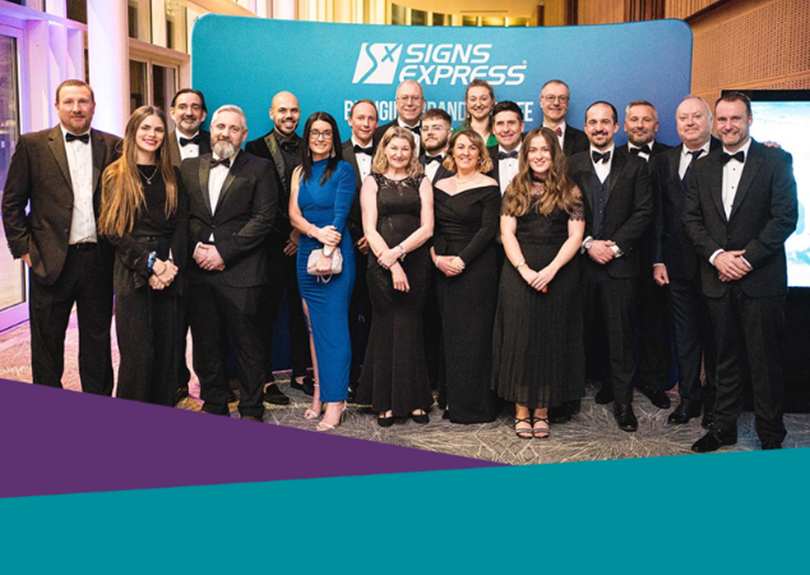 Networking and Events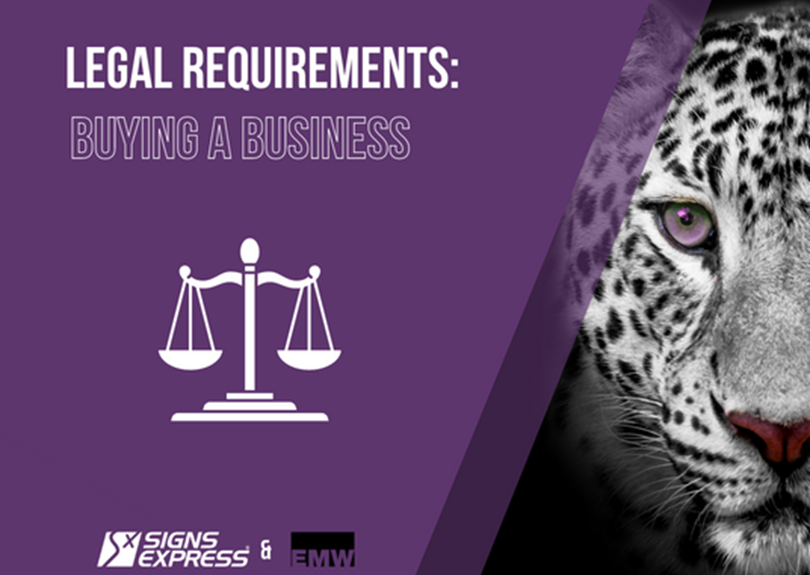 Buying a Business: The Legal Process
Not sure which is the right option for you?
Speak to our dedicated Franchise Recruitment Team directly…
0800 731 2255
Get in Touch
Enquiry Form
For more information about our franchising opportunities, please contact us using our Enquiry Form and a member of our Franchise Recruitment Team will get back to you as soon as possible.
Training and Support
We offer an extensive training programme and mentoring for all new franchisees to ensure you are confident in all elements of the business. This includes understanding the roles of each of your team so that going forward you are in the best possible position to make a success of your business.
Training and Support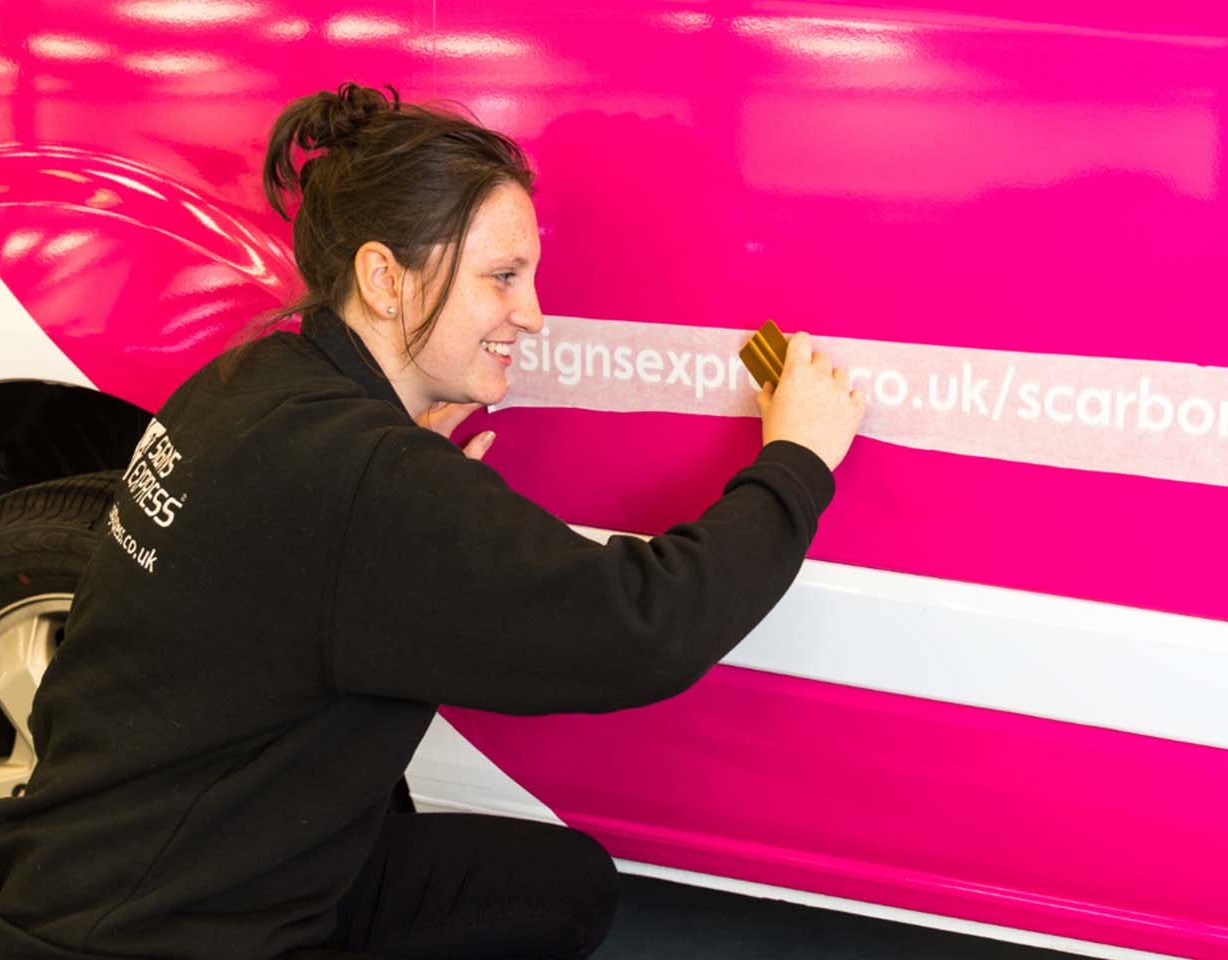 Why Choose
Signs Express
Recommended
Highly rated by customers that trust us time and time again.
Extensive Network
Over 60 centres in our award-winning network.
Local
Providing local knowledge at the heart of your community.
Resales
Established resale opportunities.
Start-Ups
Start-up opportunities available.
Innovation
Innovative and creative industry.
Bespoke
Tailor-made signs and graphics that deliver value for money.
Extensive
The largest product range to service all sectors and businesses.
Experienced
An award-winning brand established for over 30 years.
Quality
Exceptional solutions, service and advice.